RAMP APP
---
---
In the next couple of days RAMP will be activating the RAMP Team App. When activation occurs, the email address that was used to Register the player during the Online Registration will receive an email directing you to login to the Ramp Team App.
For those who haven't used the App, it allows team schedules to appear in your mobile device calendars. Go to the Apple or Google Play stores to download the App.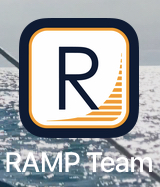 If anyone would like to request an additional email address be added to access the team calendar in Ramp, contact your coach to add the address to the player profile via the team webpage, or request the address be added via the App.
Feel free to contact admin@forestringette.com with any issues or questions.
Thanks for your patience as we work through this first year of online registration and migration to the App.
---
You are receiving this email because it has been entered in Forest Xtreme Ringette. If you don't want to receive anymore emails from Forest Xtreme Ringette, you can unsubscribe here http://www.forestringette.com/unsubscribe