Forest Ringette Association Membership Update
---
---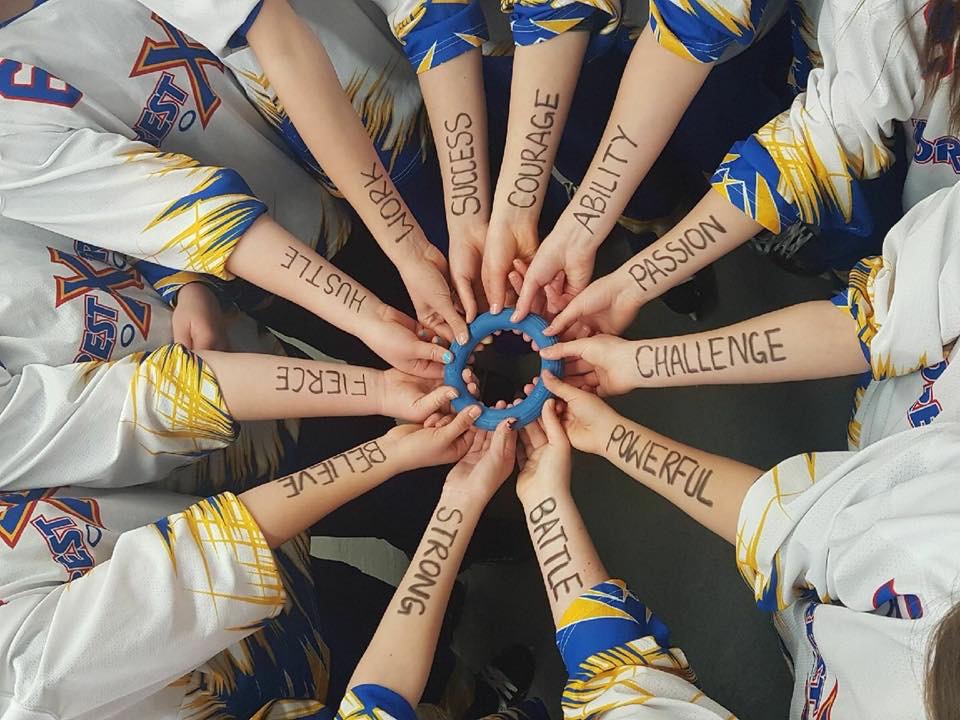 ---
Dear Forest Ringette Families,
In the 8 weeks since the province enacted a declaration of emergency to help stop the spread of COVID-19 we've all been challenged, and we've also witnessed the people of this province and our communities rising to meet that challenge. We know that some of you are working on the front lines or perhaps volunteering your time in new roles to help where its most needed to support the community, we hope you and your families are safe and staying healthy and active.
The purpose of this communication is to stay connected, provide some updates and let you know we miss seeing all of you at the rink.
The FRA is continuing its preparation for 2020-2021 season and while there are some hurdles with COVID-19 restrictions; the team is excited to consider how we can best prepare to be back in the arena and on the ice as soon as possible.
What we are doing:
Coaching Selection for the A level teams has been completed and timing for try-outs are in progress. The FRA is working with Ringette Ontario for guidance; as well, government and public health direction will also impact the timing of future try-out dates. The Associations ice scheduler is working to secure ice as appropriate and we will share information and updates as it is received.
We would like to congratulate the following individuals and thank everyone who put in applications for A level teams to volunteer to coach our players for the up-coming season.
2020-2021 Head Coaches
| | |
| --- | --- |
| U12A | Denis Kremer |
| U14A | Tanya McKinlay |
| U16A | Mick Chalmers |
| U19A | Jarett Kobe |

Regional Coaches, thinking of coaching this season! We are currently accepting applications for head coaches of our regional teams. The applications are still available online, for those who are interested we encourage you to complete the application by May 31, 2020; however, they will be accepted until we are provided with direction on the commencement of the season from Ringette Ontario.
Registration for 2020-2021, with the current pandemic, the FAR Board is trying to be mindful in making things more financially feasible for families and players registering this year. Starting May 30, 2020 online registration for the upcoming season will be open through to July 30, 2020. Currently, we are requesting an initial fee of $50 per player upon preliminary registration; we kindly ask that you do not choose to pay the total cost in full at the time of registration. Should our season be delayed due to Health Canada and Ringette Ontario's response to COVID-19; the FRA will be considering reduced registration fees for the 2020-2021 season and paying in full may require the association to issue refunds for over payments.
Starting August 1, 2020 to October 1, 2020 a late registration fee of $150 will be applied, and any registrations after October 1, 2020 will not be accepted.
In addition to and as part of registration the FRA Board has decided to continue with volunteer cheques and volunteer fundraising cheques for this season as well.
2020-2021 Registration Fees
| | |
| --- | --- |
| Division | Cost |
| New to Ringette | $200 |
| U6 to U8 | $200 |
| U10 to U19 | $450 |
| Late Registration | $600 |
Help Needed! Consider volunteering with the FRA Board of Directors for this coming season as new positions within the Board's membership will become available. Every year there is an opportunity to join and support our organization and keep our sport alive. This year there are 7 board positions open for election with various titles and duties. Nominations and voting take place at the associations Annual General Meeting in June which everyone is welcome to attend. Presently the meeting date for the AGM has been postponed until such time as the current Provincial Emergency has been lifted. Please follow our website for more details as they become available on the status of our AGM.
Lastly Stay Connected… reach out to your fellow Ringette families and keep positive. Even though we are apart, we are in this together! Do not forget to review the FRA website (current news page) and social media, Western Region and Ringette Ontario if you are looking for more information.
We thank everyone for your patience as we navigate the impact of COVID.
There are several front-line workers within our association, and we are thinking of you during this time.
Thank you and stay safe!
Sincerely,
Forest Ringette Board of Directors
Questions/comments do not hesitate to reach out to admin@forestringette.com