Two Forest Xtreme Ringette Teams Earn Provincial Gold
---
---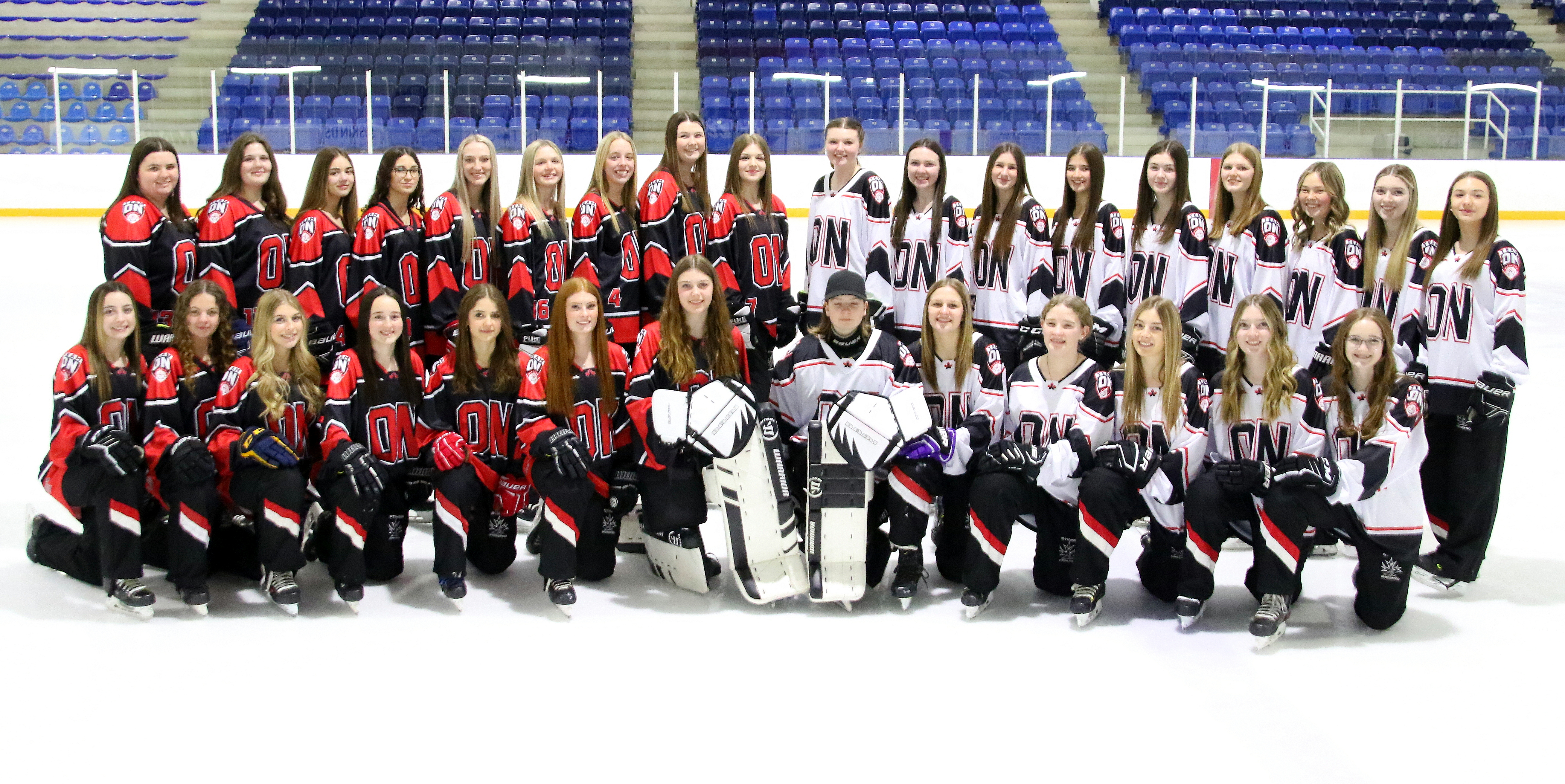 ---

Two Forest Xtreme Ringette Teams Earn Provincial Gold
The U19A team and the U16A team to play as Team Ontario
at the Eastern Canadian Ringette Championships
FOREST, ON - March 20, 2023 - Having achieved first place at the Ringette Ontario provincial championships, two Forest Xtreme Ringette teams are now preparing to compete as Team Ontario at the 2023 Eastern Canadian Ringette Championships (ECRC) in Moncton, NB from April 20 - 23, 2023.
According to Forest Xtreme Ringette Association President, Shae Stanbra, "Our Under-19 A-level (U19A) and our Under-16 A-level (U16A) teams competed against the strongest teams in the province and ultimately each team demonstrated their passion and commitment for the sport of ringette in their final gold medal games. We are incredibly proud of their accomplishments."
Forest Xtreme Ringette has competed in the ECRC tournament in the past. In 2019 as the U19A Team Ontario and as recently as 2022 as the U16A 'wild card' team. For both the U19A and the U16A teams to play for Team Ontario to be from the same community after competing against centres of all sizes across the province is remarkable.
The Ontario Ringette Provincial Championships were hosted in Mississauga this past weekend with 11 Tier 1 U19A teams. In their gold medal game, the Forest team overcame London, Ontario with a score of 5-4. "We had some unique challenges this year and our players worked hard and really focused on their goal of earning a gold medal at Provincials," said U19A head coach team, Tanya McKinlay, "To achieve Team Ontario representation really reflects our love of the sport and our determination to be the best we can possibly be."
There were 10 U16A Tier 1 teams competing for the privilege of representing Team Ontario and to achieve the gold medal, Forest competed against Nepean, Ontario with a 3-2 win. U16A head coach, Adam McKinlay reflected on their season, "We have been strong and determined team this year and had high hopes for the Provincial tournament. The competition was also strong this past weekend and we had some challenging games so we had to dig pretty deep to pull off our gold medal win."
Training for the ECRC tournament will begin immediately as the players prepare to compete with teams representing Quebec, New Brunswick, Nova Scotia and PEI. Sponsorships and donations are sincerely appreciated to support the players.
Established in 1986, the Forest Xtreme Ringette Association is well known across the province for being a highly competitive organization that prides itself on developing players who love the game of ringette.
To represent Team Ontario with two Forest Xtreme Ringette teams is a reflection of generations of volunteers, players, parents, donors, sponsors and supporters who have contributed to its success.
--30--
Media Enquiries
Shae Stanbra, President, Forest Xtreme Ringette Associations
519-786-8042
president@forestringette.com