Covid Screening
---
FOREST XTREME COVID Screening QR CODE SCAN
Please read and review the instructions to complete your daily COVID screening for entrance into the facilities for FOREST Xtreme Ringette. This information will be kept on file in an excel worksheet document for 30 days as required by Ringette ON and Lambton Public Health for COVID contact tracing. This information will only be shared with Lambton Public Health in the event of notice of a COVID contact case.
1. Please use your camera settings on your smartphone to scan in the provided QR scan code that will direct you to a google form to complete for your screening. You may have to go into your camera settings and set the camera to scan the QR code. If you do not have that available on your phone please download a QR scan code reader app from the Apple store or google play. If you have no smartphone a tablet will also work.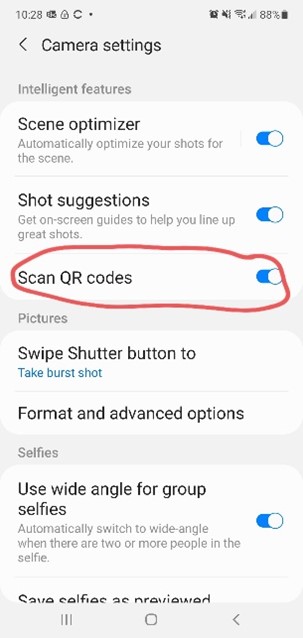 2. Open the camera screen or QR CODE Reader and place the frame over the QR code below in this email (the picture below this statement is just an example). This will pop up a window that is asking you to go to a webpage to complete the google form. Click on the icon beside the word webpage and the google form will open. You will need wifi or internet access to complete.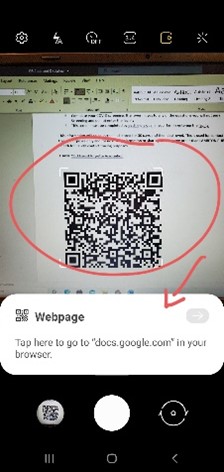 3. Please review the COVID screening questions and then scroll down and fill in the form including your email, your contact name, phone number and date attending facility. The form also asks for a parent or guardian if the child is a minor and you are completing the form for them. If you are an adult completing this please enter NA. Complete your COVID screening. If answering yes to any of the questions you will not pass Screening and do not enter the facility.
4.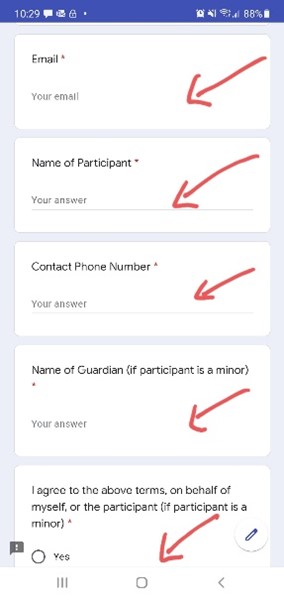 5. When done click submit and send in the completed form. You can also request to send an email to yourself showing you have completed the screening. A screen will pop up identifying you have completed the screening. Please take a screenshot of this page confirming your completion or have it available to show our Volunteer at the front door that you have completed your screening. You may also present your email if you chose to do send one to your email. (Again if you feel ill or have any of the COVID symptoms please do not attend the facility). This screen must be completed by each person that is entering and remaining inside the facility. To complete an additional form click the Submit another response link and follow the same steps above. If no other submission is required close your browser to complete the session.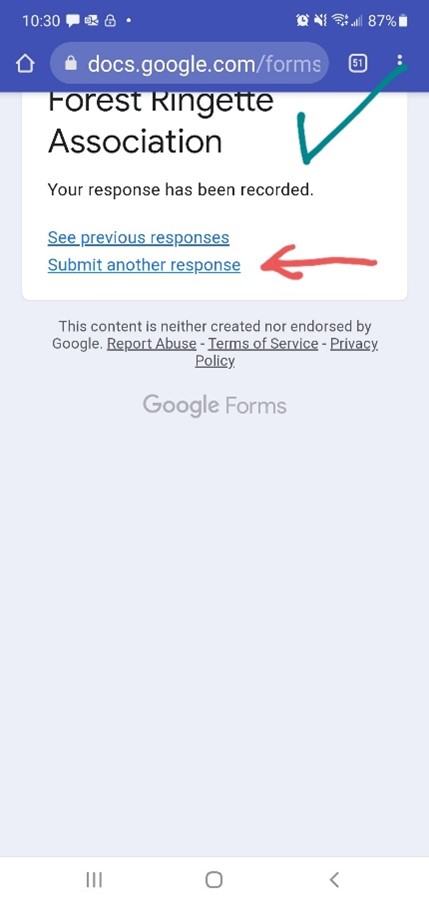 THANK YOU Forest Ringette Association
SEE BELOW QR SCAN CODE FOR FOREST XTREME RINGETTE. Please do not share with any users of the facilities other than FOREST XTREME ringette members as this will not complete tracking for them entering the facility and is not provided to the SHORES/LEGACY facility.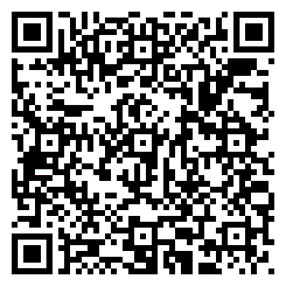 The link below will also take you to the same place.
https://docs.google.com/forms/d/e/1FAIpQLSdYCqBfB5ZIkgtZsEJgKHVFgh6zqx3zcFPVsNnD1sZHPJhLEw/viewform